MARK FARNER
A LIVING LEGEND
I'm your Captain - The Mark Farner Story - Upcoming filmproject!
ABOUT THE MOVIE Youtube link

A passion and desire to ignite his career is now fueled by his love and devotion to his family. Guided by faith, country, and a deep commitment to his Native American roots, this is an intimate look into the life of an extraordinary American.

This is not a reality show. It is a film of one man's personal and professional journey, through the alluring, unpredictable, exciting, chaotic and sometimes cruel world of the music industry, all the while attempting to remain true to his family, his faith and his music.

Truth is stranger than fiction. As a founding member of Grand Funk Railroad, he achieved stardom by the age of 20. With a music career that spans over 40 years and over 30 million records sold, he's lived the American dream and experienced the nightmares that followed.

For anyone who grew up in the 70's, the name Mark Farner resides alongside some of the most iconic names in rock music. With rare clips, live performances and a host of rock stars and friends appearing in the film, Farner journeys to take his rightful place in rock history. Upon its release, "I'm Your Captain - The Mark Farner Story" will be a feature length documentary, released theatrically worldwide prior to its PBS Broadcast, in 2013.

If I Was the President from Rockville Records and Films on Vimeo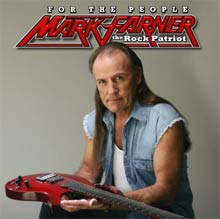 1. For The People 4:06
2. Cry Baby 5:07
3. Nadean 3:50
Clic For Soundclip

4. Girl 4:27
5. You Know Who I Am 3:39
6. Same Ol' Feelin'4:24
7. You,re My Girl 3:07
8. This Time 3:04
9. Waiting Here For You 4:05
10. Symptoms 3:42
11. Where Do We Go From Here 4:16
Mark Farner - Guitar, Keyboards, Piano, Lead Vocals, Bg Vocals, Percussion
Lawrence Buckner - Bass, Bg Vocals
Hubert Crawford - Drums
Paul O'jibway - Keyboards, Bg Vocals, Sax, Percussion
Recorded At: Alliance Recording Studio Parshallville, Mi 2005
Photo Credits: Rusty Russell- Nashville, Tn
Package Design: Dave Snyder For Missingink.com

MARK FARNER LAUNCHES A BRAND NEW WEBSITE!
http://www.markfarner.com
I recently bought this piece of art - I recommend YOU to get it...
JimmyK
TERRY KNIGHT is DEAD

Richard Terrance Knight was discovered by officers responding to a disturbance call at about 10:30 p.m. Monday at the Chappell Hill Apartments at 3009 Ira Young in Temple.
Knight, 61, had been stabbed several times, police said.
Officers attempted to perform CPR, but were unable to save Knight's life.
A popular musician who had been out the business for several years, Knight first came to fame with "Terry Knight and The Pack". He later managed Grand Funk Railroad, but left after disputes with the band.
Band member Don Brewer told News 10 that he is "shocked" by Knights death.
"Terry was very instrumental in creating and marketing Grand Funk Railroad," Brewer said. The two had not talked in more than 30 years.
Knight was born Richard Terrance Knapp April 9, 1943 in Flint, Michigan. He later changed his name and went by Terry Knight. Knight lived in the apartment with his daughter and her boyfriend, Donald Alan Fair, 26, who is charged with the murder.
(KWTX)
MARKFARNERBAND
Rocks The Baltic Sea!
Joined the Silja Rock festival
NEW section .....check it out!!!
(Silja Rock is a hard-rock cruise between Sweden and Finland)
Hard work by Dick Drott and Thomas Roos finally made it happen....
more details to come soon.......
See pics - Read stories - Downloadz and more.....
MARKFARNERBAND latest news:

Mark and the N'rG band are nearing completion of their first studio cd. This will be Mark's first studio album since 1990's "Some Kind of Wonderful". Armed with over 20 new and original Mark Farner tunes, the band began laying down tracks after completing their tour dates in September. Track titles include "For the People", "Nadine", "Girl", "Cry Baby", "Your my Girl", "Symptoms of the Flesh", and "This Time" among others.
A release date will be announced in the near future.

TheN'rGBand:
LAWRENCE BUCKNER has played bass with Mark since the late 80's
PAUL OJIBWAY played in Joe Cocker's road band, saxophone.
HUBERT CRAWFORD III - "H-Bomb", drums

Mark Farner has co-headlined a show with John Kay and Steppenwolf at DTE Energy Music Theatre in Clarkston. Lissmark Entertainment captured the set for a concert DVD with Farner's show on 32 tracks for a 5.1 Surround Sound soundtrack. Farner's brother Rick, who still lives in the Flint area, plays guitar for about a half dozen songs.
The DVD - has been put on hold while Mark and the band are completing their first studio album. Various release ideas are being discussed for the DVD to coincide with the new cd.
Farner says Brewer and Schacher, who assembled a new version of Grand Funk in 2000 - filed suit against him to prevent him from billing his performances as "Mark Farner of Grand Funk Railroad".
Source: THE FLINT JOURNAL FIRST EDITION Friday, July 11, 2003

Hot..... MARKFARNERBAND
Back on funky tracks....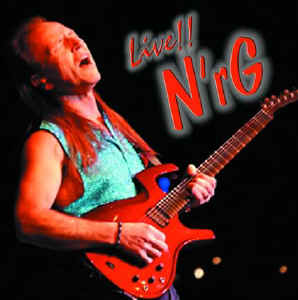 16 track Mark Farner Band
LIVE! "N 'r G" cd cover
Recorded March 2003 in Chicago and Milwaukee
More info at www.markfarner.com
**********************************************************************************
MARKFARNERBAND
plays old GFR hits with the original sound style!
Mohegan Sun, Uncasville CT Nov 1st 2002
The set list contained tracks like: Into the sun - No lies - Upsetter
Mean mistreater - Time machine - I'm your captain.......!!!!!!!!!!
+ We're an American band.......
This is the closest you can get to experience GRAND FUNK!!!
JimmyK (webman)
**********************************************************************************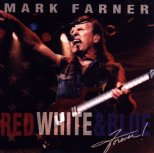 RED, WHITE and BLUE forever!
1.Red white and blue
2.Airborne ranger
3.Closer to home
(acoustic version)
BUY IT!
'''''''''''''''''''''''''''''''''''''''''''''''''''''''''''''''''''''''''''''''''''''''''''''''''''''''''''''''''''''''''''

Webmasters interview with Kristofer Engelhardt,
author of the new Farner book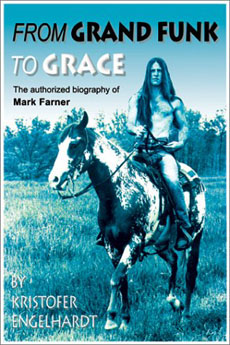 Read another interview with the author
http://go.to/metalshrine.com
Kristofer Engelhardt
http://beatlesundercover.cncoffice.com