OLD NEWS - ARCHIVE
Hello!
I wanted to let you know about a new video release of ours that may be of interest to you. It's entitled
"Modern Drummer Festival 2000 - Saturday" and features Don Brewer, Paul Leim, Dave Lombardo, and Horacio Hernandez.

For the Fest, Don Brewer plays three Grand Funk classics and also provides insights into the
fascinating history of the band.

- A real KILLER folks!


See Rick Capettos review
Order this masterpiece from:
http://www.recordheaven.net/RHlabel1.htm

TERRY KNIGHT IS BREAKING THE SILENCE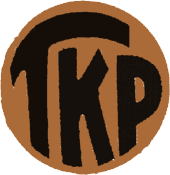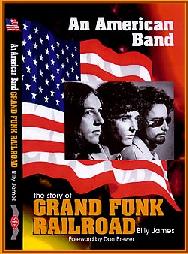 The Book about GFR
http://www.amazon.com
http://ourworld.compuserve.com/homepages/antbee/book.html

Mark bitten by dog - concerts cancelled!!!
CATASTROPHY! Swedish Fans missed the opportunity to see
GRANDFUNKRAILROAD LIVE....
....read about it in the swedish GFR section.

CONCERT REVIEW
"MICHAEL F RZICZNEK"
Powers Auditorium in Youngstown, Ohio Tue 23 Jun, 1998

THREE NEW SONGS AT THE LATEST CONCERTS!
READ KERRY J POOLS CONCERT REVIEW!
See FABOULUS pictures from the concert!



Read about "Flint" release/unrelease at:
FLINT UNOFFICIAL HOMEPAGE FLINT

EXPRESSEN (NR1 Newspaper in Sweden) wrote:
UNDERESTIMATED : GRAND FUNK RAILROAD"Bosnia"
US trio that sold millions of records in the first hardrock wave 1969-73. One of the worlds most miscredited groups is reunited for this double live album, partly with full orchestra. Several underestimated songs included, which JAYHAWKS showed by making a cover on "Bad Time". But some of the stuff still feels
like second class hardrock. Maans Ivarsson.
Bosnia got three out of five points in the review!
THAT´S VERY GOOD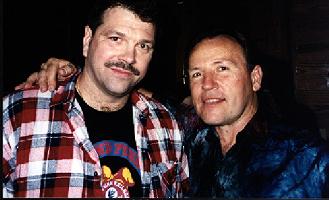 DICK DROTT(SWEDEN) & MARK FARNER BACKSTAGE